Creating beautiful jewellery & artwork from your actual impressions
Working with you to create beautiful bespoke keepsakes, suitable for all occassions such as; births, christenings, weddings, anniversaries or a way to remember a loved one and keep them close always & forever.......moments in your life to truly hold on to and cherish
We are specialist life casting artists working with stone, creating a raised impression of your's or your children's hands & feet and not forgetting our furry friends pets paws and horses hooves. We are one of the only companies worldwide to take impressions of horses hooves in this way.

Along with being a keepsake jeweller, As standard our jewellery is created in Sterling Silver. We are one of the few companies to offer this however should you required Fine Silver Or 22ct Gold please contact us for details.
Your impressions such as fingerprints, handprints, kisses, pets paw prints, drawings, writing, ultra sound images can be created in to pendants, charms, cufflinks, bookmarks, keyrings or a token to keep with you!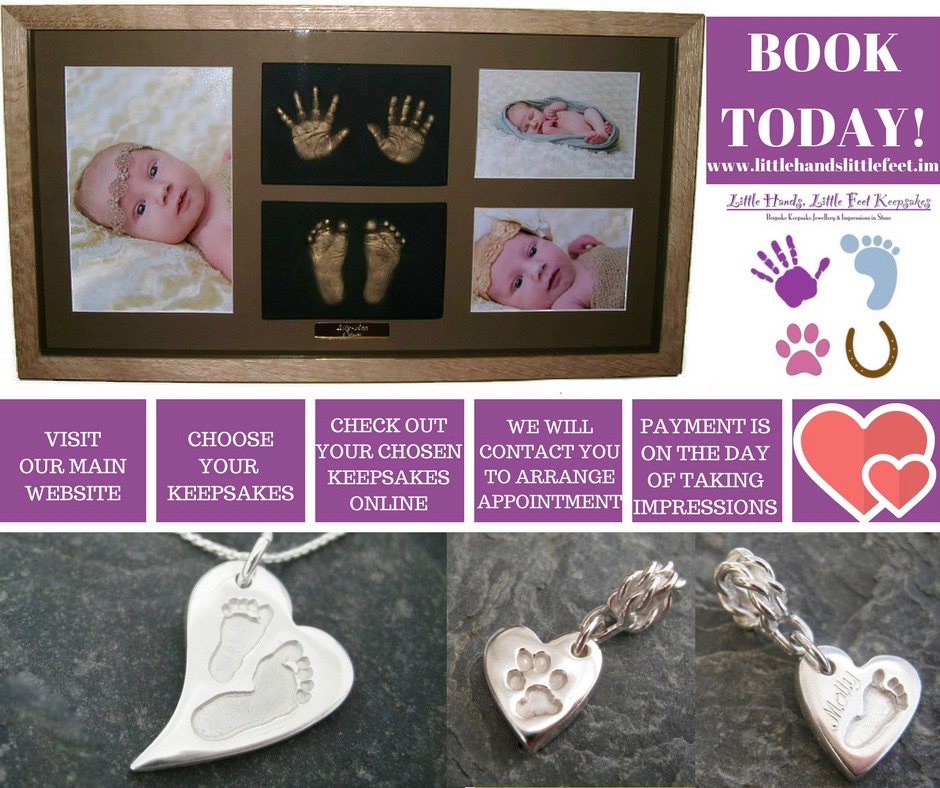 Many of the designs you see across our website are exclusively available and designed by Dianne Gains, please do not ask other designers to copy our work - Thank You